Campaigners have attacked junk food marketing by sponsors of the Olympic Games in Rio, claiming that companies are once more using the sporting event to promote unhealthy high-fat and sugar products.
Sponsorship of the London Olympics by Coca-Cola and McDonald's was fiercely criticised four years ago. In Brazil, Team GB is sponsored by Kellogg's, whose Olympics marketing theme is "Great Starts". But many of the breakfast cereals it is promoting, such as Frosties and Coco Pops, are high in sugar, said the Children's Food Campaign.
"We know first hand from London 2012 what a carnival of junk food marketing the Olympics are," said Malcolm Clark, coordinator of the campaign.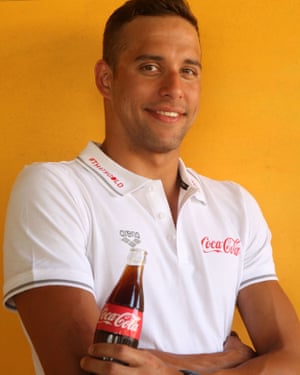 "And we are seeing it again this time, with almost all Kellogg's Games-related marketing currently promoting high-sugar, less healthy products; with Coca-Cola's global #thatsgold ad giving twice as much screen time to red, full-sugar Coke as to Coke Life and Coke Zero Sugar combined; and with the emergence of limited edition Brazilian flag-coloured M&M's and other sugary products which associate themselves with the Games.
"Only Aldi supermarket's advertising campaign, with its focus on British produce, including fresh fruit and vegetables, seems to buck the trend and promote demonstrably healthier products."
The campaign has complained to the Advertising Standards Authority over what it says are unsubstantiated health claims by Kellogg's and its use of the word "nutritious" on its Olympics promotional website.
It has also taken issue with the director general of the Food and Drink Federation (FDF), Ian Wright, who said in an interview that Coca-Cola and McDonald's, sponsors of the 2012 Olympics, were very responsible companies and that any controversy emanated from western countries. "Asian and Latin American countries have no problem with companies that behave responsibly," he said in an article in Campaign magazine.
Public health experts from around the world took issue with Wright.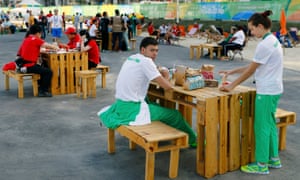 "The Food and Drink Federation's statement is outrageous, and wrong," said Dr Fabio Gomes, a Brazilian public health nutritionist and World Health Organisation regional adviser on nutrition. "If these companies did indeed act responsibly they would not advertise to children, they would not send their licensed clowns to Brazilian schools to hook children on their brands and products and they would not promote sugary drinks and energy-dense products that are not recommended by Brazil's official food-based dietary guidelines."
"We find the UK Food and Drink Federation's comments to be offensive," said Alejandro Calvillo Unna, the spokesperson for the Mexican NGO El Poder del Consumidor (Consumer Power).
"In Latin America, these two companies – Coca-Cola and McDonald's – represent one of the main vectors of the obesity and diabetes epidemic in our region. They deny the scientific evidence about the harm their products generate, they manipulate children, use misleading advertising and invest millions of dollars in lobbying to impede the development of policy measures in countries that are working to combat obesity and chronic disease."
Tim Lobstein, the policy director at the World Obesity Federation, said: "Child obesity is rising rapidly in developing economies and the last thing the children need are inducements to consume more junk food. The Olympic Games should be a beacon of human progress and ability, not a place where poor nutrition is given a halo of gold."
Wright stood by his comments, the FDF said. "The recent, groundbreaking McKinsey report ranked the most effective interventions to tackle obesity worldwide – portion control and reformulation of foods came out top, with restrictions on sports sponsorship nowhere on the list.
"At a time when public health budgets are shrinking, restricting sports sponsorship from food and drink companies – whether of grassroots sport or international competitions – would result in less physical activity, not more."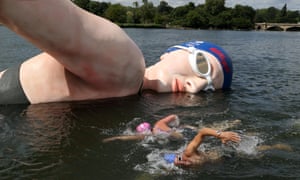 A Kellogg's spokesperson said: "Kellogg's products can be found in eight out of 10 British households and many athletes eat breakfast cereal as part of a balanced diet and that's why we are proud to be an official sponsor of Team GB.
"We offer a wide range of breakfast cereals and cereal snacks with varying amounts of sugar all of which are clearly labelled; our cereals provide 3% to 10% of the recommended daily allowance of sugar while our snacks 5% to 20%.
"We strongly believe an all-encompassing approach is needed to tackle obesity. That's why we are playing our part by listening to our shoppers and launching new foods and adapting the recipes of our existing products to give people more of what they want and less of what they don't want."